H410M H V3 (rev. 1.0)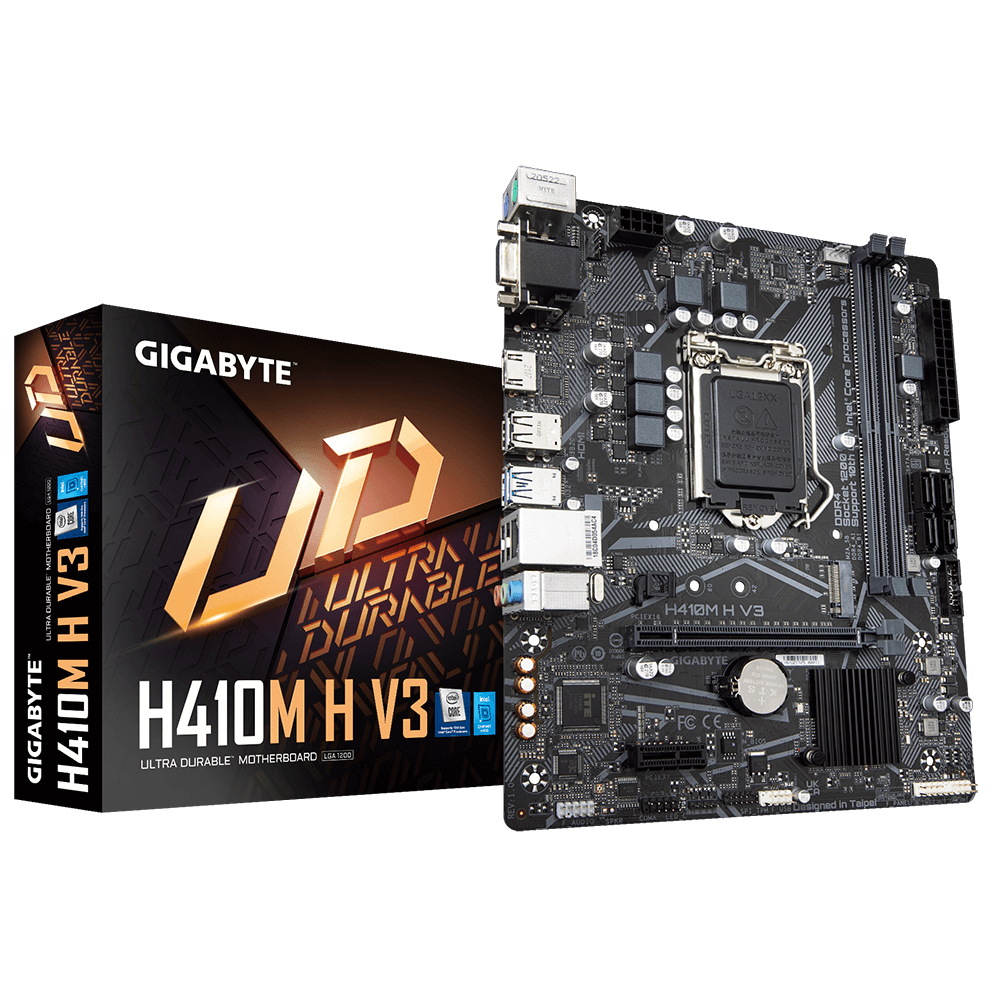 GIGABYTE Motherboards are focused on delivering M.2 technology to enthusiasts who want to maximize their system's potential.
* Photos are for reference only.
With Smart Fan 5 users can ensure that their gaming PC can maintain its performance while staying cool. Smart Fan 5 allows users to interchange their fan headers to reflect different thermal sensors at different locations on the motherboard. Not only that, with Smart Fan 5 more hybrid fan headers that support both PWM and Voltage mode fans have been introduced to make the motherboard more liquid cooling friendly.
Fan / Water Pump Connectors
Internal Temperature Sensors
Achieve fan silence. With Fan Stop, map any fan to stop completely when temperatures drop below a specified threshold. Which fan stops, based on readings from which sensor, and at what temperature—all of it can be customized to your liking.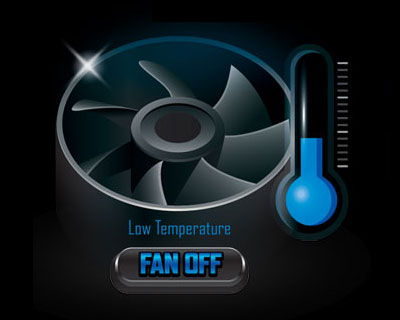 Assume complete control over your liquid cooling setup! Smart Fan 5 receives up-to-the-second information on flow-rate and water-temperature through the Hybrid Fan Pin Headers or external thermistor sensors—giving you absolute mastery over your PC.
• All Hybrid Fan Headers can automatically detect the type of cooling device whether it be fan or pump with different PWM or Voltage mode.
* Photos are for reference only.
Sulfur compounds in the air can penetrate tiny onboard resistors creating chemical change and causing these resistors to open or short. If either of these occurs the motherboard will fail to function. By equipping resistors with an Anti-Sulfur Design GIGABYTE gives Ultra Durable Motherboards a whole new meaning.
* Photos are for reference only. Product features may vary by model.
GIGABYTE APP CENTER is an useful portal of all GIGABYTE MB utilities and drivers, you can choose any utility you want to install from APP CENTER and keep you updated with latest utilities and drivers version.
GIGABYTE's EasyTune™ is a simple and easy-to-use interface that allows users to fine-tune their system settings or adjust system and memory clocks and voltages in a Windows environment. With Smart Quick Boost, one click is all it takes to automatically overclock your system, giving an added performance boost when you need it the most.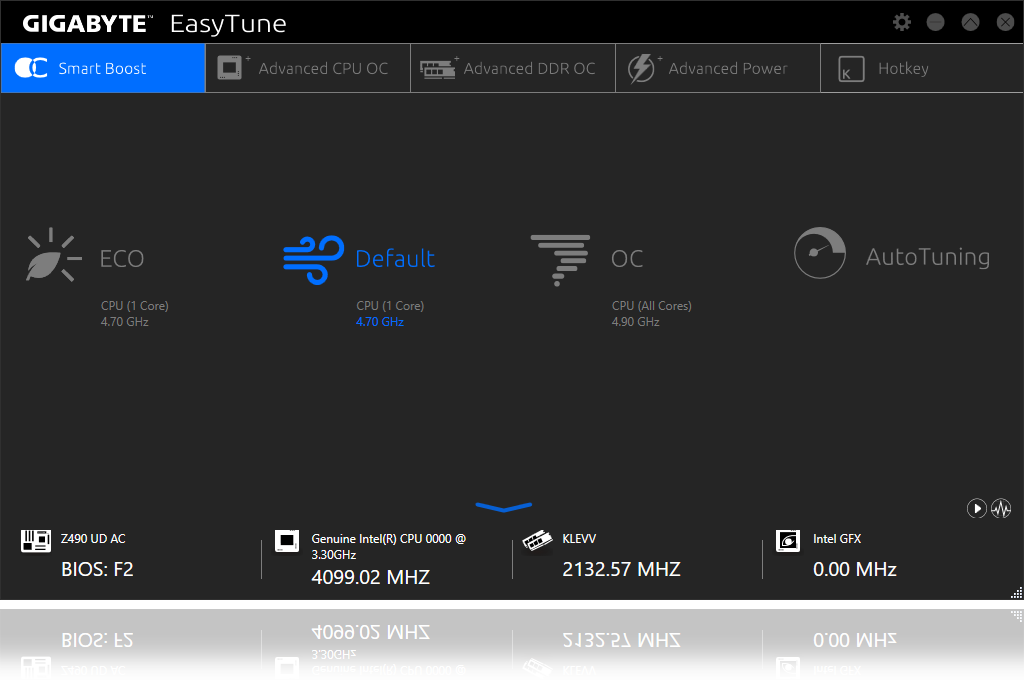 The GIGABYTE @BIOS app allows you to update your system's BIOS from within Windows using a simple and slick graphical user interface. @BIOS can automatically download the latest version from the GIGABYTE servers or you can update your BIOS from a file on your computer. @BIOS also allows you to save your current BIOS to a file, recover your previous BIOS from an image and backup your BIOS to an image.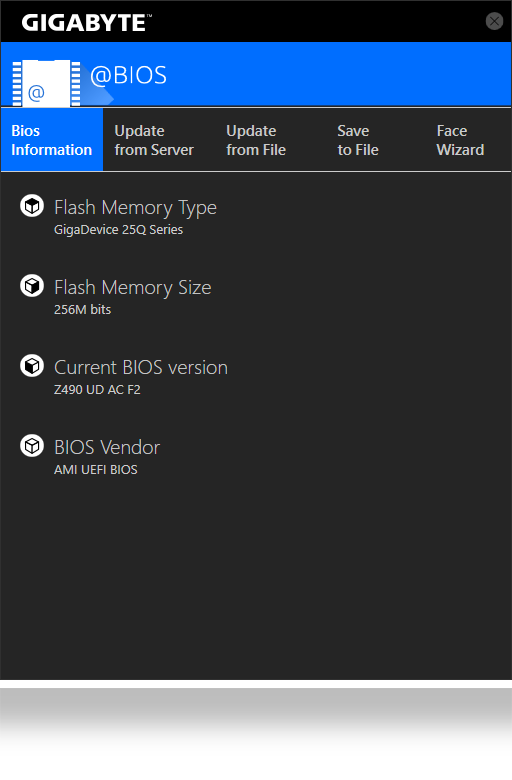 GIGABYTE System Information Viewer is a central location that gives you access to your current system status. Monitor components such as the clocks and processor, set your preferred fan speed profile, create alerts when temperatures get too high or record your system's behavior; these are the possibilities of the System Information Viewer.
4K resolution is the next technological milestone in high-definition content delivery, utilizing approximately 4,000 pixels on the horizontal axis, more than four times today's standard HD pixel density. GIGABYTE motherboards provide native 4K support with integrated Intel ® HD Graphics via HDMI.
HDMI™ is a High-Definition Multimedia Interface which provides up to 5Gb/s video transmitting bandwidth and 8-channel high quality audio all through a single cable. Able to transmit superior, uncompressed digital video and audio, HDMI™ ensures the crispest rendering of digital content up to 1080p without the quality losses associated with analog interfaces and their digital-to-analog conversion. In addition, HDMI™ is compatible with HDCP (High-bandwidth Digital Content Protection), allowing the playback of Blu-ray/HD DVD and other protected media content.
Материнская плата Gigabyte H410M H V3 — отзыв
В прошлом году мне понадобилось собрать недорогой компьютер, пригодный для домашних и офисных задач. При подборе комплектующих я выбрала материнскую плату GIGABYTE H410M H V3. На тот момент она стоила порядка 5000 рублей, сейчас её цена составляет 9 399 рублей (Это цена в DNS, возможно, где-то можно найти дешевле).
Материнская плата GIGABYTE H410M H V3 – устройство профессионального класса, подходящее для сборки офисной рабочей станции. Такой компьютер можно эффективно эксплуатировать и дома. Плата соответствует форм-фактору Micro-ATX. Это значит, что вы сможете задействовать отличающийся незначительными размерами корпус.
Количество слотов памяти 2 шт

Форм фактор поддерживаемой памяти DIMM

Тип поддерживаемой памяти DDR4

Количество каналов памяти 2

Максимальный объем памяти 64 ГБ

Максимальная частота памяти (JEDEC/без разгона) 2933 МГц

Частота оперативной памяти 2133 МГц, 2400 МГц, 2666 МГц, 2933 МГц
Количество разъемов M.2 1

Разъемы M.2 (M) 2242/2260/2280 PCIe 3.0 x4

Количество портов SATA 4

Другие разъемы накопителей нет

Режим работы SATA RAID нет

Поддержка NVMe есть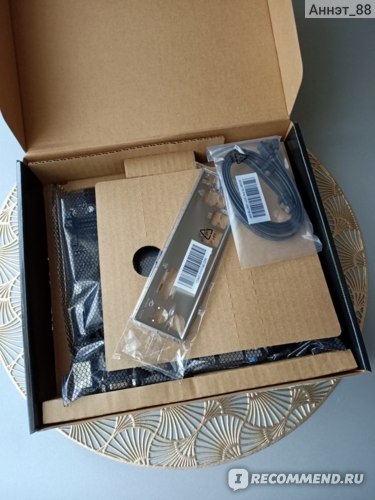 Версия PCI Express 3.0

Количество слотов PCI-E x16 1

Поддержка SLI/CrossFire нет

Количество карт в SLI/Crossfire нет

Количество слотов PCI-E x1 1
Полный список технических характеристик можно посмотреть на сайте DNS.